EXPECT THE UNUSUAL
EXPERIENCE CRYSTAL SPRINGS MINING & JEWELRY COMPANY AND MINERAL EXPLORERS

Crystal Springs Mining & Jewelry Co. is a leading source for rare and natural gems, crystals and minerals. Owner Thomas Nagin has been supplying the market with high-quality specimens for more that 40 years, traveling to remote mining communities around the world to hand pick minerals in our inventory. Buying directly from the source ensures the best minerals at the best prices while also supporting the locals whose livelihoods depend on these natural wonders.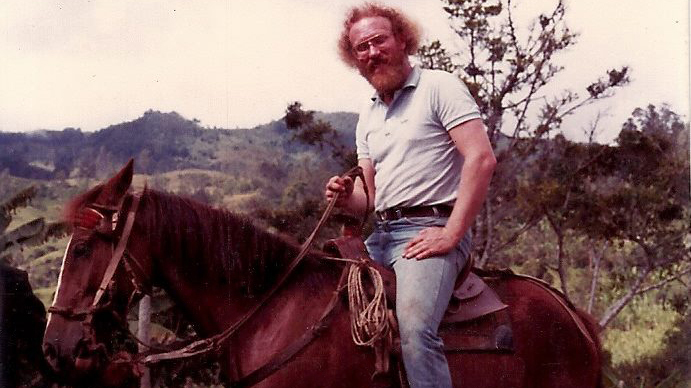 A native of the Washington, D.C. area, Thomas' entry into the mineral trade began in the late 1970s when he joined a friend on a buying trip to South America. The rare Peruvian and Bolivian minerals he brought home were a hit, even earning him a sale to the Smithsonian institute. The prestigious museum wanted more and a career was born. Over the years, Thomas' clientele has grown to include other museums, as well as collectors, decorators and retailers around the globe.
Attracted to Arkansas for its natural beauty and world-class quartz crystals, Thomas relocated in 1976, though he continued sourcing minerals from South America and other parts of the world. He operated a quartz mine in Santander, Colombia from 1980-1985, at the time when no one else was mining for quartz in Colombia. It was during the Emerald Wars with various factions battling over control of the profits. In order to work there, Thomas had to negotiate with a heavily armed guerrilla group who was controlling the area. With a crew of about 30 people, Thomas and his Colombian partner, began supplying collectors, decorators and the growing metaphysical community with the much-sought-after quartz.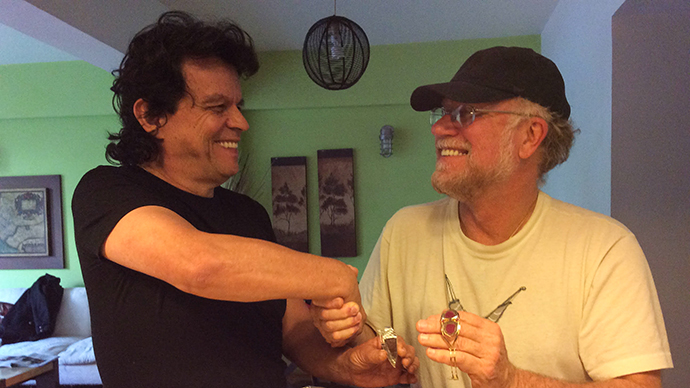 In the early 1980s, Thomas purchased a jewelry company in Taxco in the Mexican State of Guerrero. He brought on board master goldsmith Flavio Guerrero, who continues to work as Crystal Springs Mining & Co.'s exclusive goldsmith, handcrafting unique gold and silver jewelry using high-quality gemstones sourced by Thomas.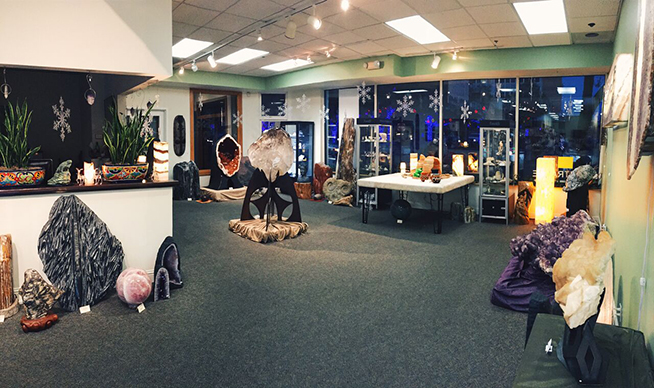 To serve as a showroom for his growing inventory, Thomas opened Crystal Springs Gallery in downtown Hot Springs Arkansas in 2001. In addition to a museum-quality collection of minerals and fossils, the gallery featured gold and silver jewelry, fine art, folk art, and other treasures collected on Thomas' travels around the globe. He operated the gallery for almost 20 years, but with an eye towards (a still distant) retirement, Thomas closed the gallery at the end of 2019.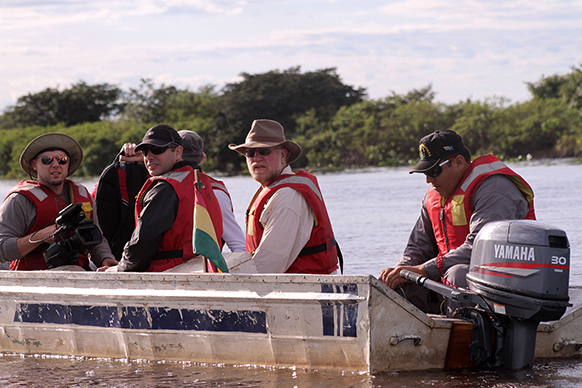 During his search for the world's finest gems, crystals and minerals, Thomas discovered and entirely new passion – one for documentary filmmaking. He created the unscripted reality series Mineral Explorers as a way to share the fascinating world of minerals and to answer the many questions people have about his profession. The series showcases some of the most remote mines on Earth, providing viewers with a glimpse of the mineral trade and the cultures surrounding it. Over the course of two seasons, Thomas produced and hosted 13 episodes with aired for four years on public television stations (PBS) all across the country – reaching approximately 90 percent of the total U.S. market. Thomas is currently producing a documentary about the life of the miners at a high-altitude mine in Peru where crew members risk everything to search for rare rhodochrosite crystals. It is slated for a 2022 release.
Thomas continues to make several buying trips a year, but when he's not globetrotting, he can be found at his private showroom in downtown Hot Springs, Arkansas. Call today and schedule a private showing – either in person or via video conference with Thomas. You can also shop our collection online or at the annual Arizona Mineral & Fossil Show in Tucson. Crystal Springs Mining & Jewelry Co. and owner Thomas Nagin serve a wild range of clientele from novice rockhounds to discerning collectors, wholesale buyers to museum curators and look forward to helping you find the next piece for your collection.
THE CRYSTAL SPRINGS EXPERIENCE IS FULL SPECTRUM
FROM THE MINE, TO OUR EXPERT FINISHING TEAM AND STAFF, AND ULTIMATELY, TO YOU!