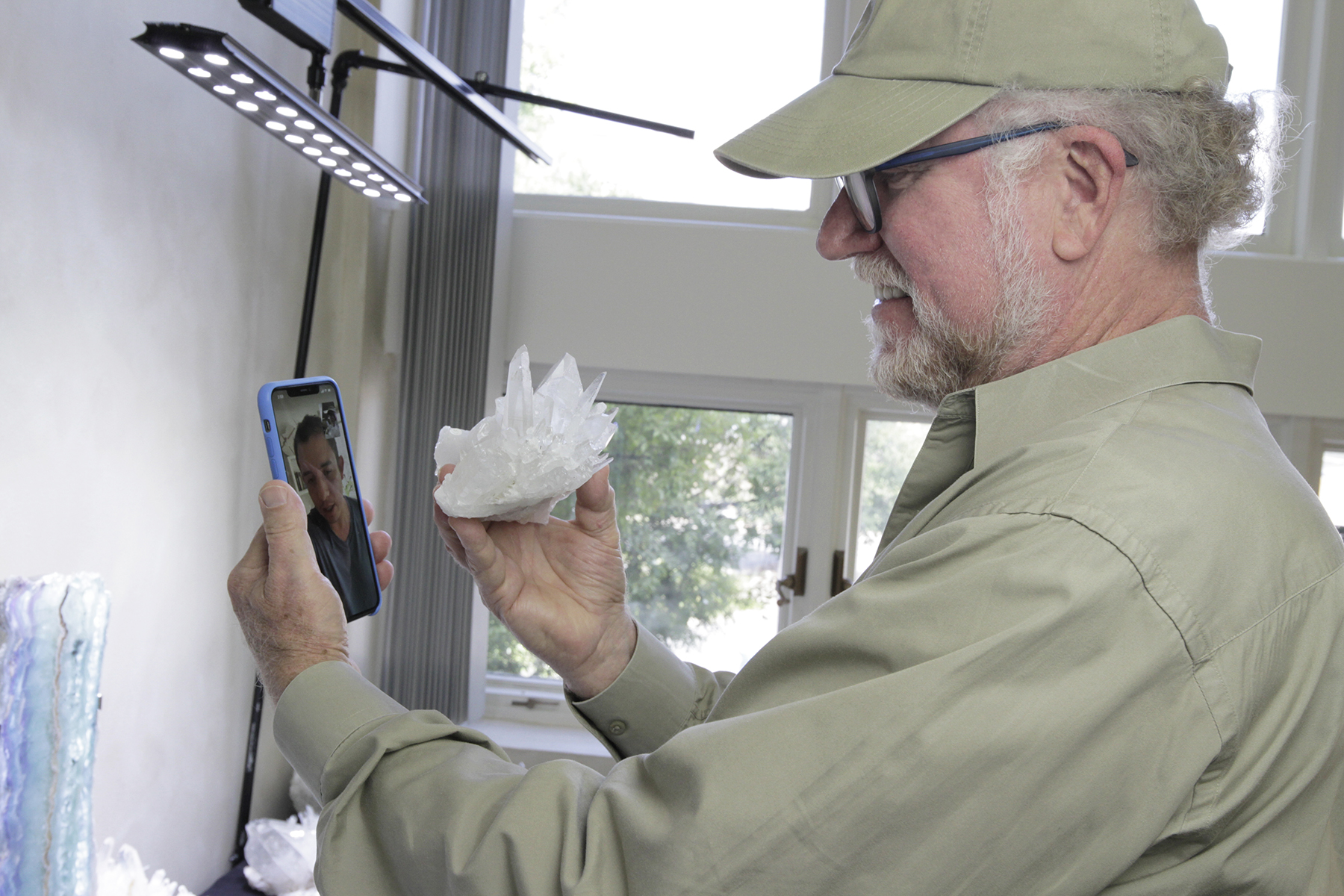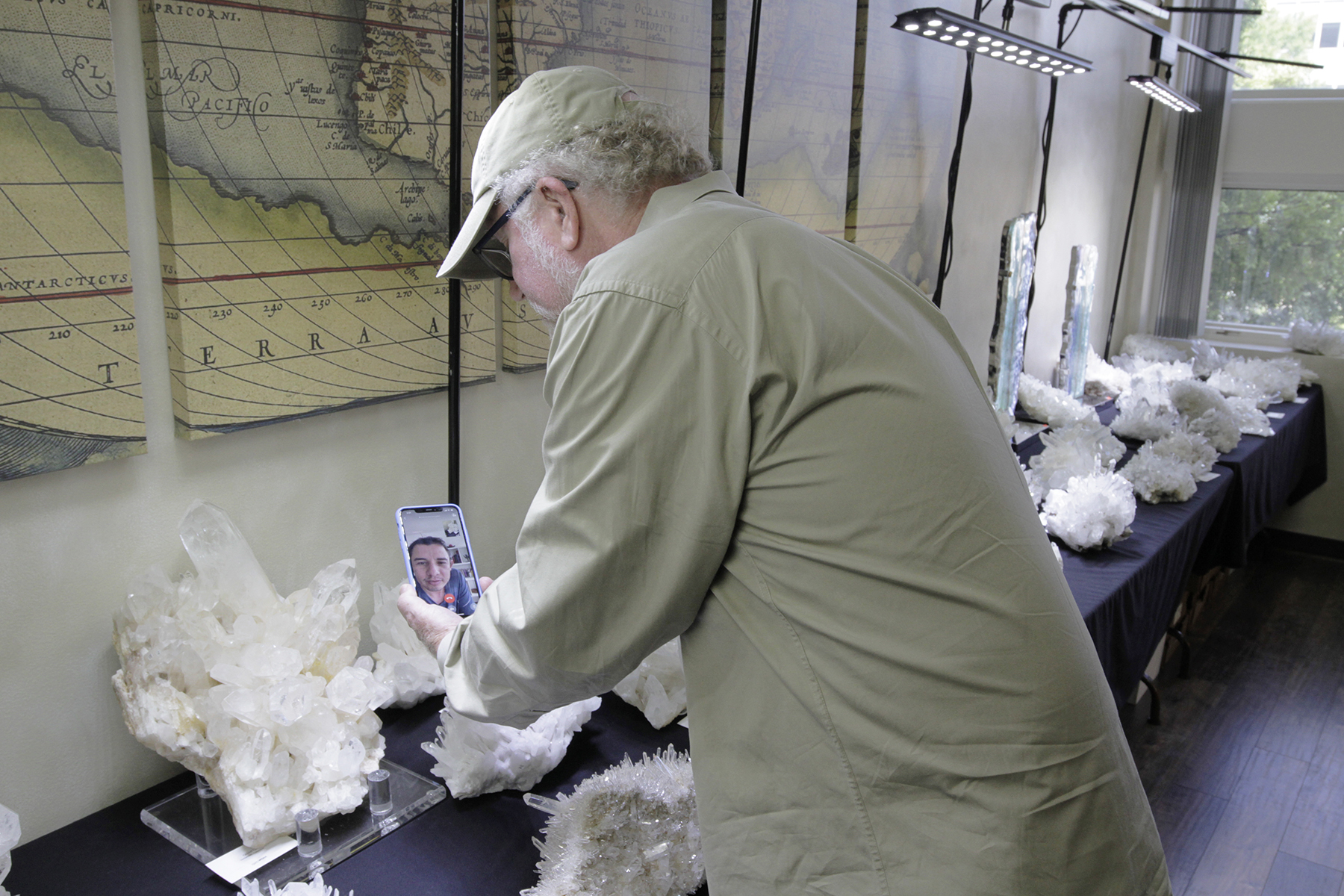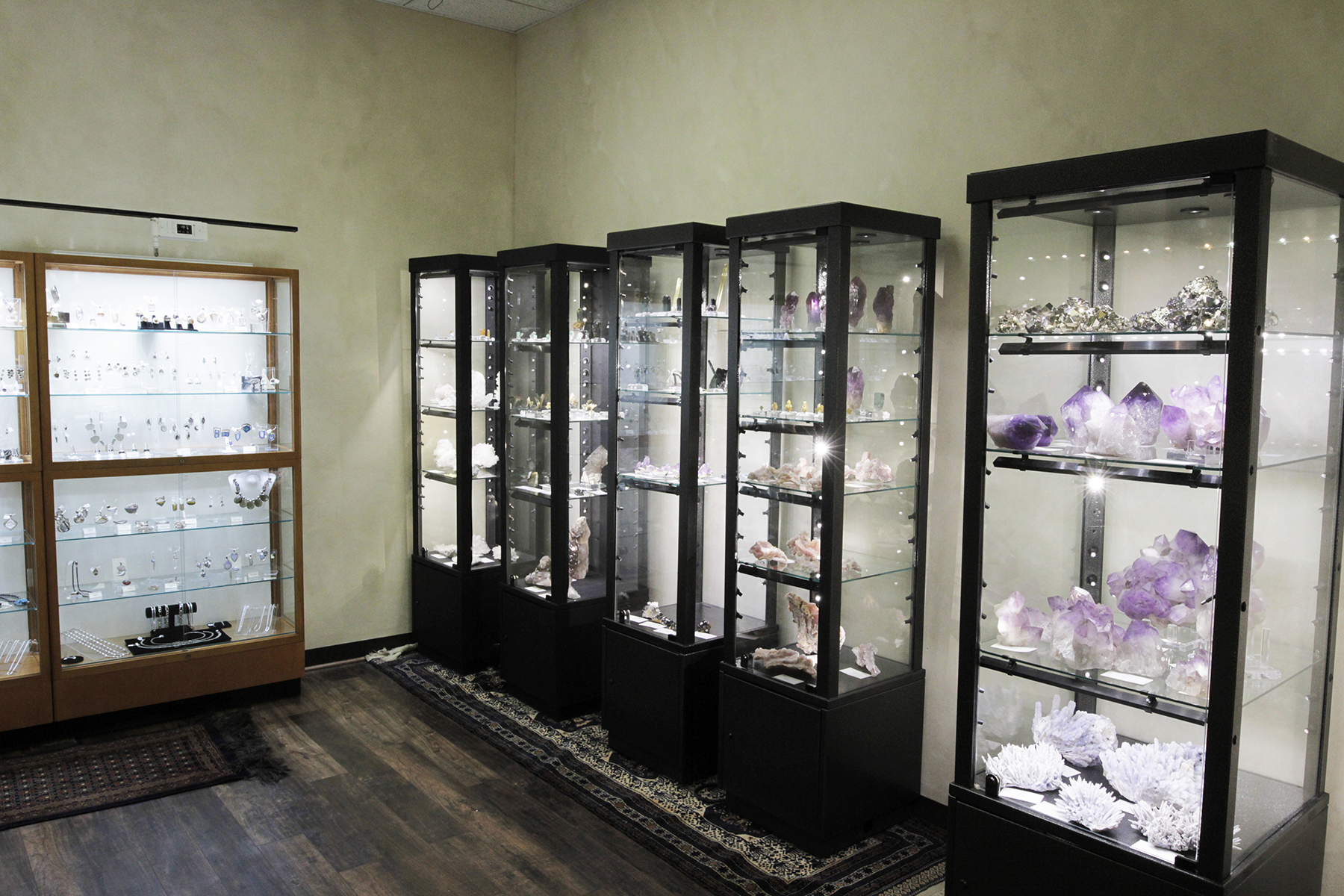 Crystal Springs Mining and Jewelry Company and owner Thomas Nagin offer their unique collections for sale and provide customers with convenient ways to shop.
You can select from an array of mineral specimens from around the world, mineral and wood carvings, natural lamps and bowls made from a variety of minerals, unique fossils, and fine gold and silver jewelry designed and handcrafted by our master goldsmith using gemstones selected by Thomas.
WAYS to SHOP
See collections and shop now on our online store.
Request more photos or information about other items available in our extensive collections. Please contact Meri Smith, Sales Manager, at 501-623-2323 or info@crystalspringsmining.com.
Make an appointment to shop with owner Thomas Nagin via Zoom, FaceTime, etc. If you're a wholesale dealer and don't plan to see us during the 2021 Tucson Show, video shop with Thomas to see the newest  lots of minerals.
Call 501-623-2323 or email info@crystalspringsmining.comto schedule an appointment. 
VISIT OUR PRIVATE SHOWROOMS
Shop in our display areas on the second floor at 620 Central Avenue, in downtown Hot Springs, Arkansas. An appointment is necessary for access to these private showrooms. Call 501-623-2323 or email info@crystalspringsming.com to make an appointment with owner Thomas Nagin or Sales Manager, Meri Smith.  
VISIT US IN TUCSON AT THE BIG GEM SHOW
We regret we will not be at the 2021 Tucson Show. We will miss seeing you and all our customers from around the world. But you can still shop with us and select from our extensive inventory of minerals and jewelry which you would have seen in Tucson. Our online store offers only a portion of our collection of exceptional minerals including new lots of Colombian Quartz and Bolivian Amethyst.
Contact us for more information and photos of our minerals, mineral bowls, lamps, carvings, fossils, and gold and silver fine jewelry. Or make an appointment to shop with owner Thomas Nagin via Zoom or Facetime. We look forward to hearing from you and assisting you with your selections.