Mineral Explorers Education Guides
Mineral Explorers invites you to dig deeper into the world of crystals and minerals to become the next Mineral Explorer! Below you will find links to an education guide for each episode, packed full of adventures that educate, entertain, and inspire. Just click on the image to download the PDF.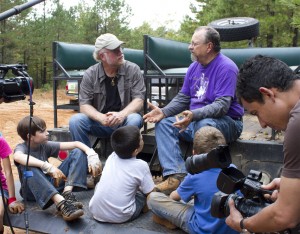 Our Children are the future stewards of our planet.
Minerals are all around us in our homes, our cars, even in the food we eat. They exist in a multitude of beautiful and often strange forms and serve a variety of purposes. Silver, for example, is used in photography, chemistry, and electronics, but is also highly prized by collectors in its natural form.
Mineral Explorers brings these natural resources to life! The series itself is a rare gem: The concepts and information transcend a single field of study and fulfill a rare niche for interdisciplinary education. The information and activities in the pages below correlate with the Next Generation Science Standards and the Common Core State Standards, and are designed to educate, entertain and inspire. With Mineral Explorers, students will discover a world as rich in culture and diversity as the minerals we uncover a world worth exploring!