The Ouachita Mountains surrounding Hot Springs, Arkansas are well known for producing some of the world's best quartz crystals. That's one of the reasons I set up shop here over 40 years ago!
There's nothing quite like finding your own specimens. It's exciting and humbling to unearth one of these ancient rocks and realize you are the first person to ever see and hold it. It feels as if it was waiting there for you all along!
There are many mines in the area where people are invited to come in and, for a small fee, dig for their own. Every summer at our gallery in downtown Hot Springs, we welcome visitors from all around the world who often ask us where they can go to dig for quartz crystals, so here we share some tips for digging and cleaning your own as well as a few spots we recommend checking out.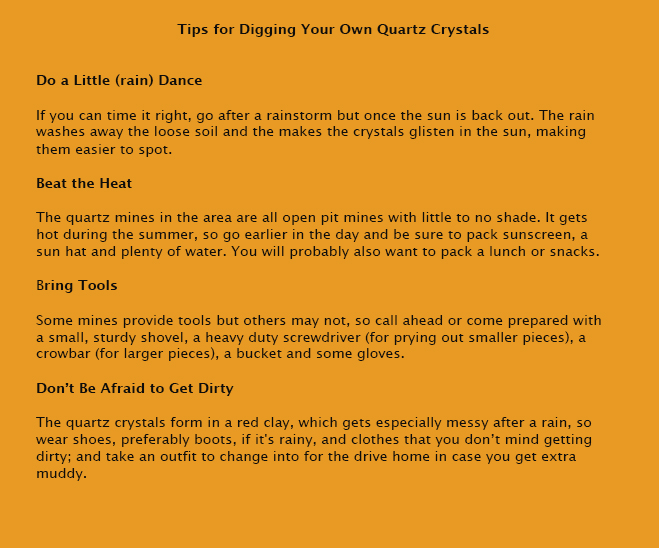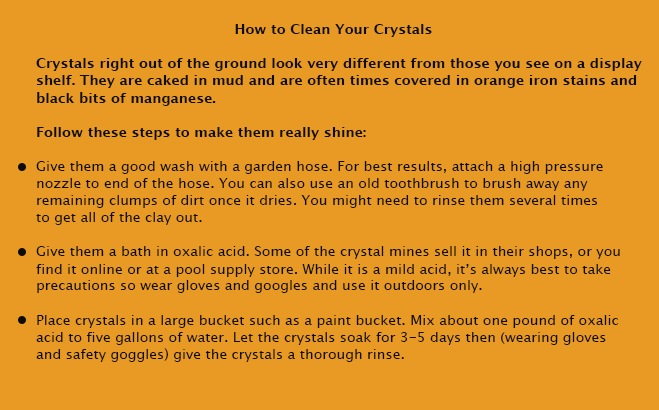 In our Arkansas episode of Mineral Explorers, we visit the following mines, where you can dig your own quartz and keep what you find!
Ron Coleman Mining
800-291-4484
https://colemanquartz.com
Sweet Surrender Crystals
(870) 867-0104 *Call in advance to make arrangements
www.sweetsurrendercrystals.com
Wegner Quartz Crystal Mines
870-867-2309
http://wegnercrystalmines.com